White or multicolored, the unicorns welcome you to the first attraction of the Fantassia park
Once upon a time…
8 magnificent unicorn statues move peacefully in a setting straight out of tales and legends. Be careful, they are very wild, so you will not be able to enter their enclosure. But, perhaps, one of them will be approached and strocked.
Here begins your quest for the 7 magic keys of Merlin the Enchanter. Will you have enough patience to find them all in the park?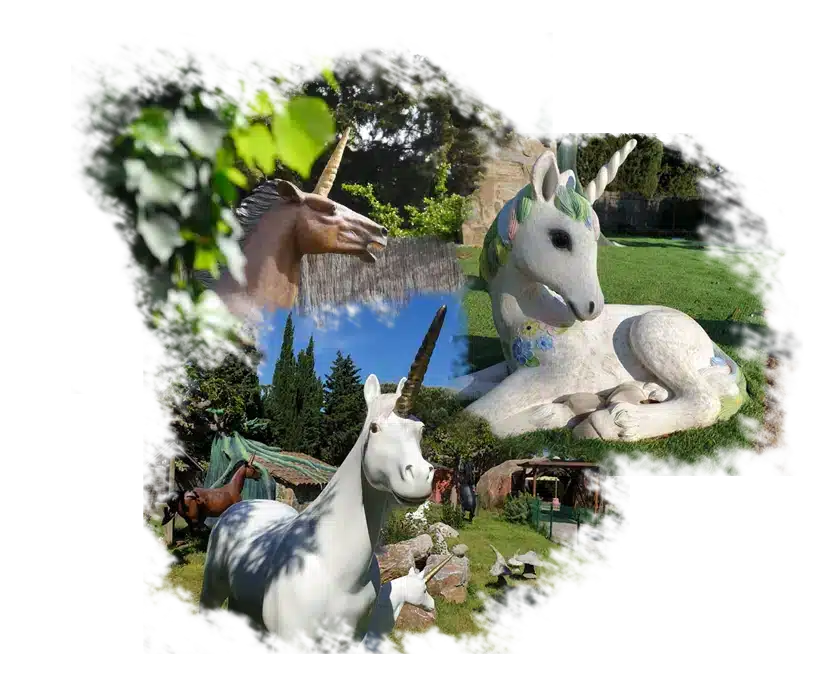 Where can I see them in the park ?
Stay curious
When the Fantassia amusement park opened in 2003, this area was home to dwarf goats.
The park was called, at that time, "Le Royaume des Lutins" ("The Kingdom of the Elves"). A quiet walk took you to the discovery of farm animals and only facetious elves populated this magical kingdom. Then, the park evolved to give way to the land of tales.
The unicorn forest is created in 2017 and, once again, thanks to the subtle and overflowing imagination of the designers of the Fantassia leisure park.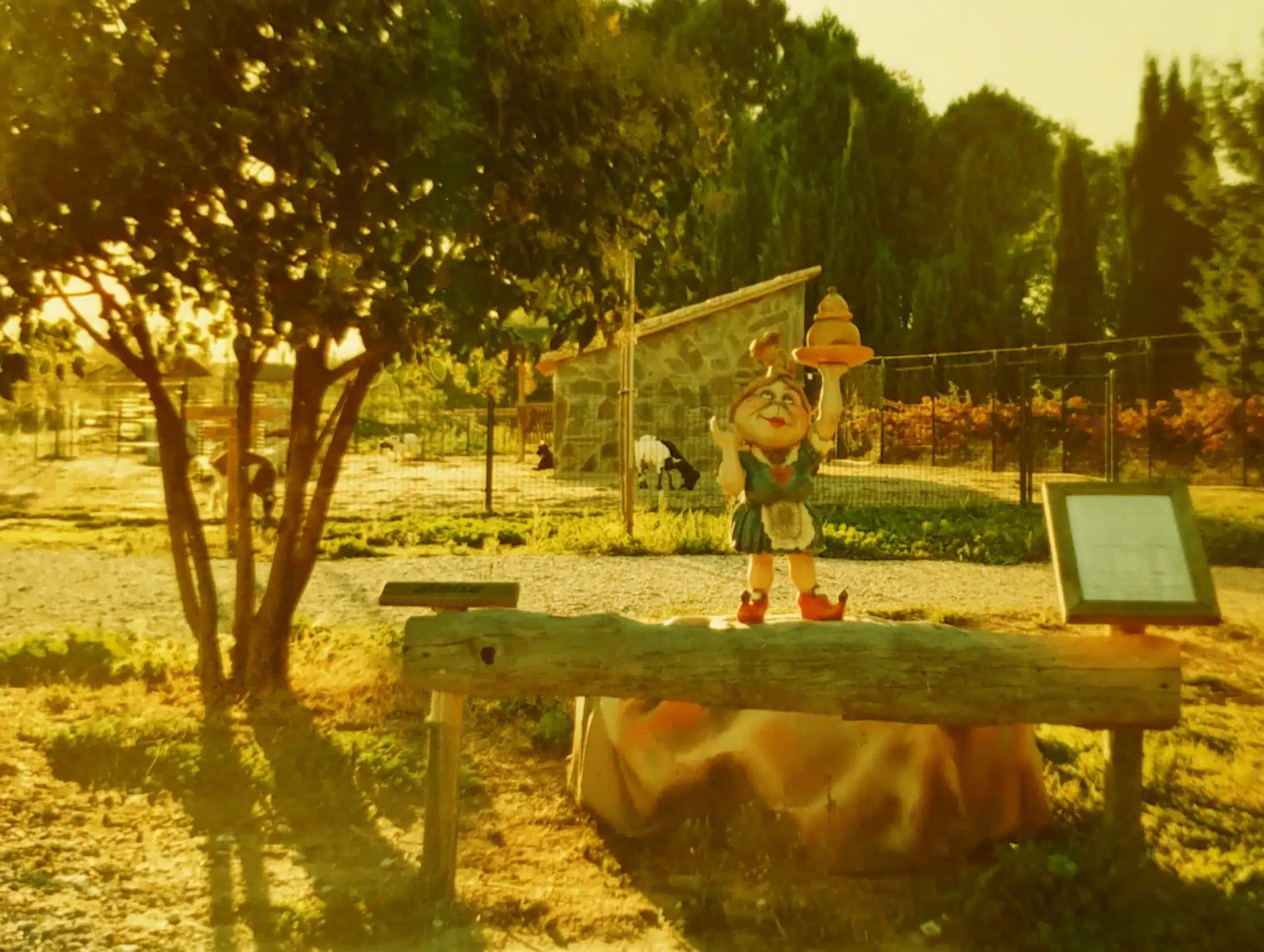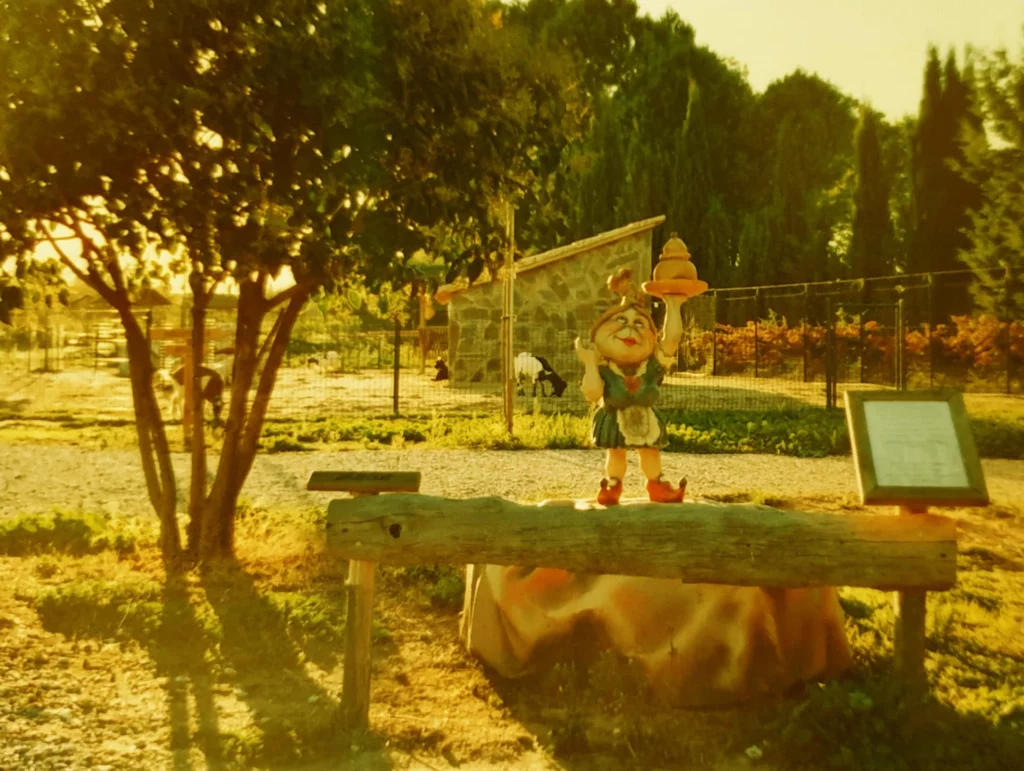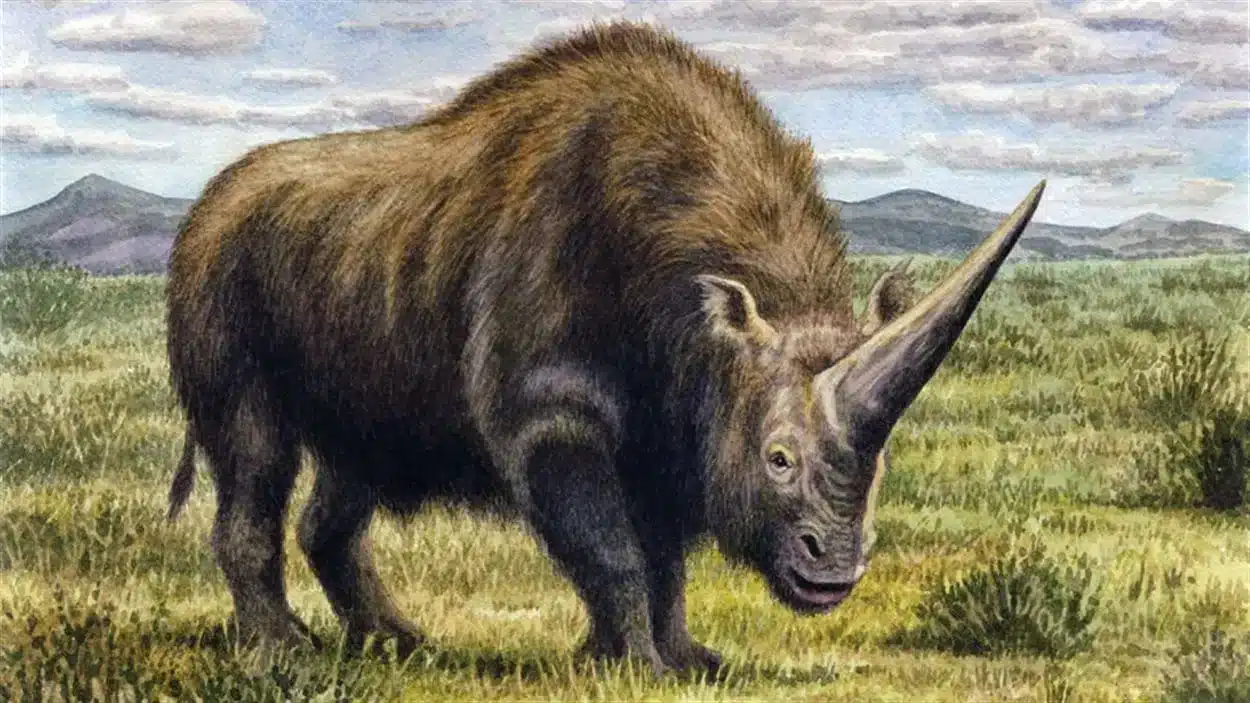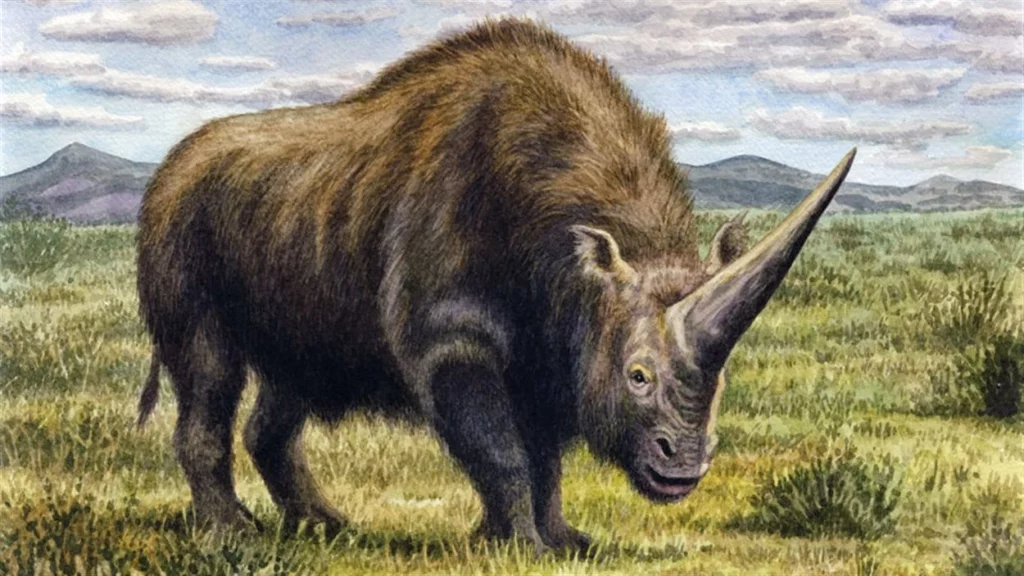 Did you know that ?
Unicorns would have existed in the ice age. Of course, they have nothing to do with the magical creatures that are depicted today, similar to a horse wearing a magic horn.
In fact, this magical and mythical animal, had rather the stature of a mammoth and the appearance of a rhinoceros with a horn on the forehead.
At the beginning of the 19th century, bones of this animal were even discovered in Siberia, hence its name: the Siberian unicorn.
This animal would have disappeared millions of years ago. Well, maybe…
Behind the scenes
We make the decorations of the park ourselves. Aude, the family artist, uses resin to design and maintain figurines like unicorns. While the material used for the mushrooms and trees of this enchanted forest is the landscape mortar.
Also, as soon as the park closes its doors to visitors, from November to March, we put on the work outfits to restore and create new scenes. It takes 6 months of effort for a scene like the unicorns.
Do not hesitate, come and meet them at the unicorn attraction of the Fantassia park in Théza near Perpignan in Occitanie.
Discover the next attraction of Fantassia park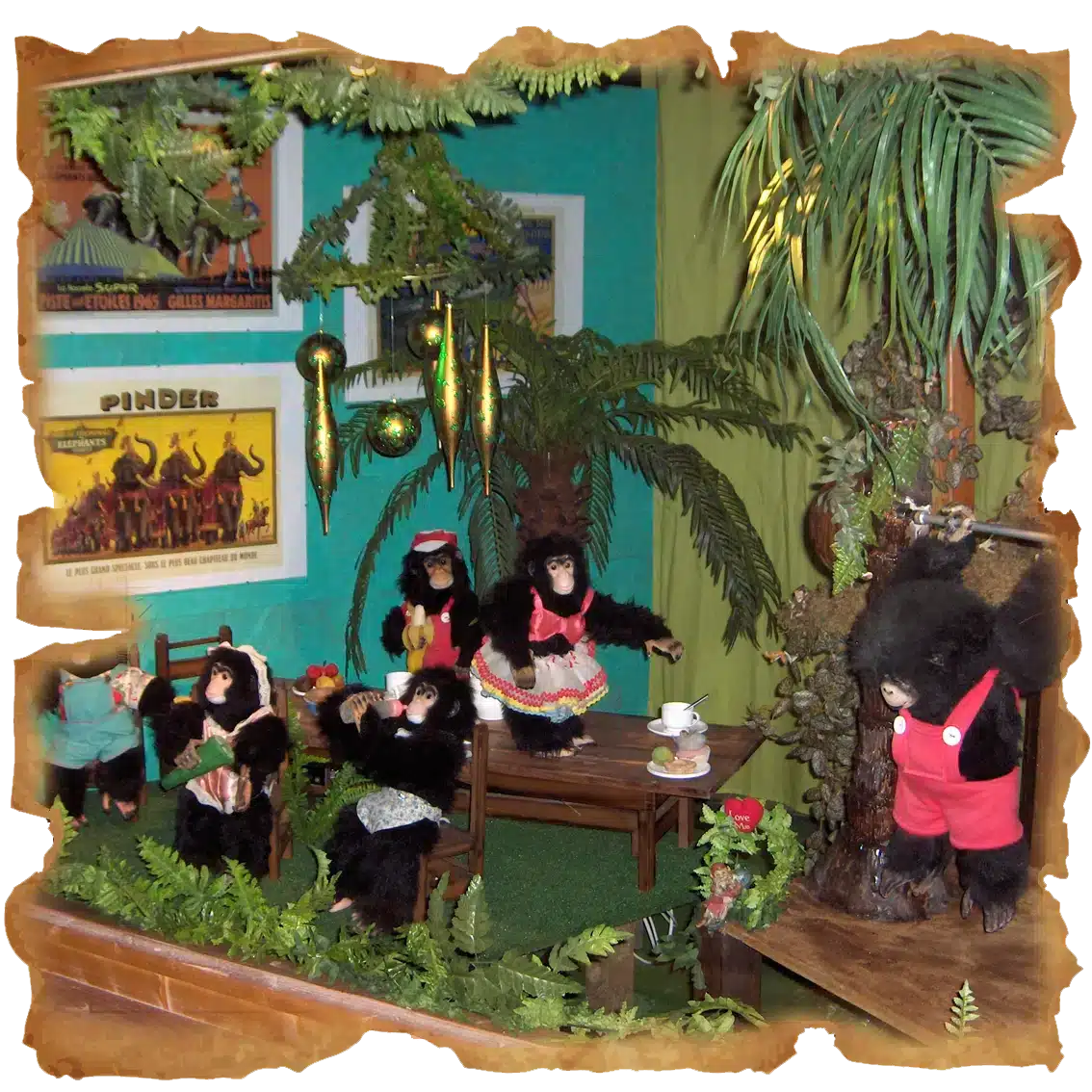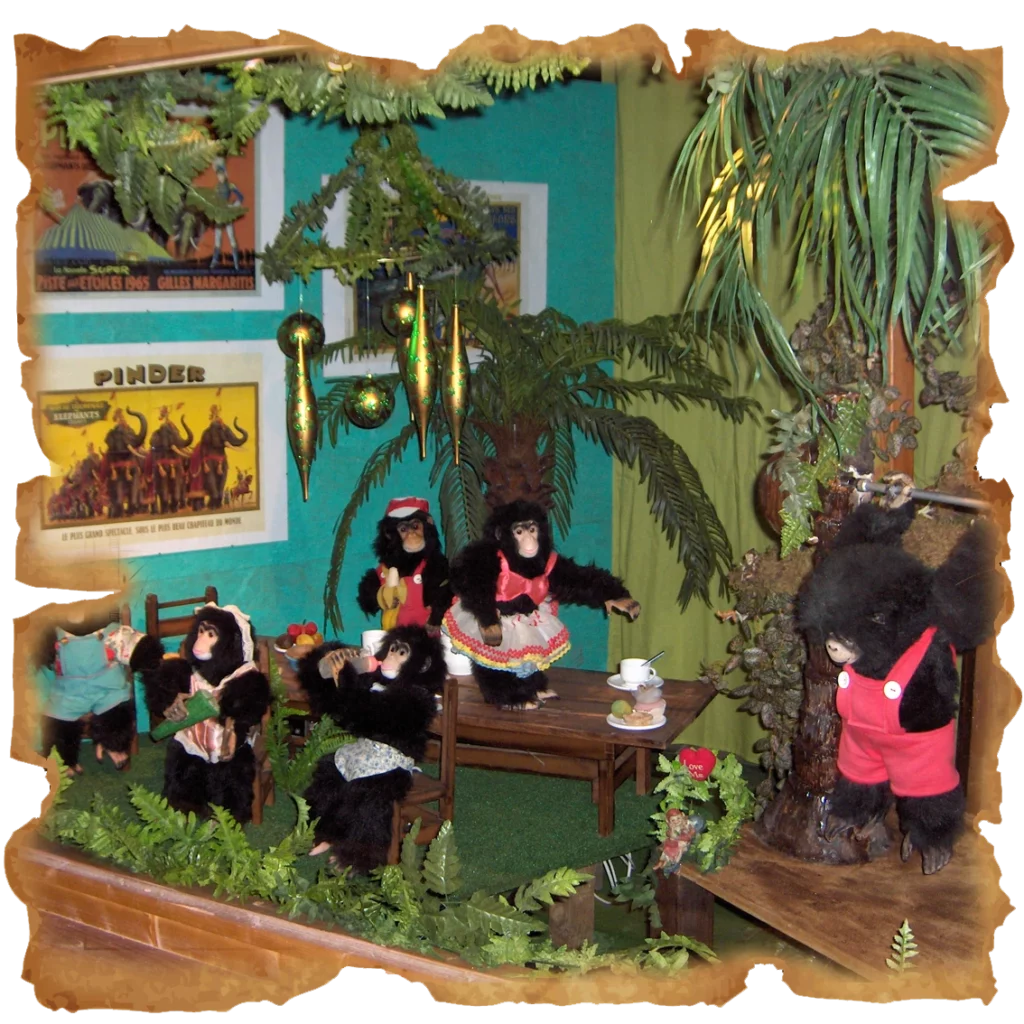 A circus puppet and automaton show awaits you under the tent. Press the buttons to animate the scenes…
The orchestra comes alive, the trapeze artists and monkeys do their cirus acts.
An attraction for all ages.
Why don't we have a picnic in Fantassia ?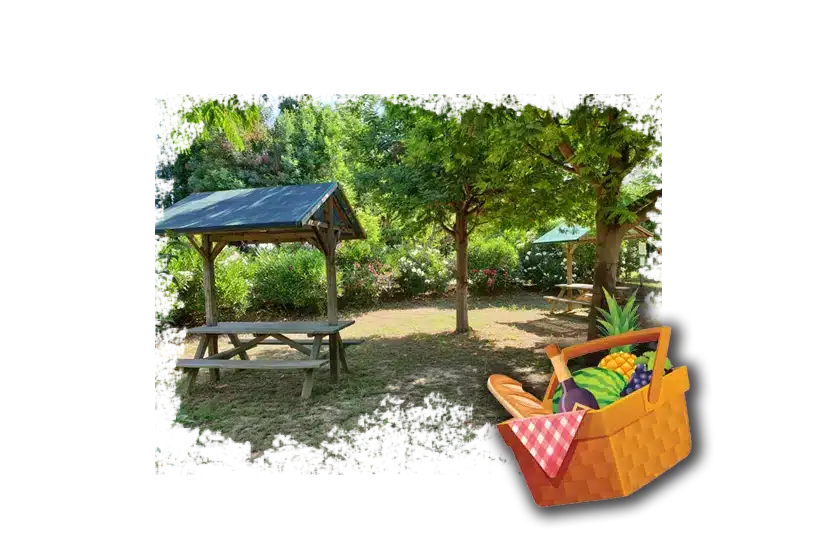 A few steps from the attraction of unicorns, a picnic area awaits you. A dozen tables in the shade of mimosas and albizias are available.
In addition, you can enjoy a small playground nearby if your children are giddy with excitement.
Ready for the adventure ?
Consult the prices, opening hours and access to the Fantassia amusement park